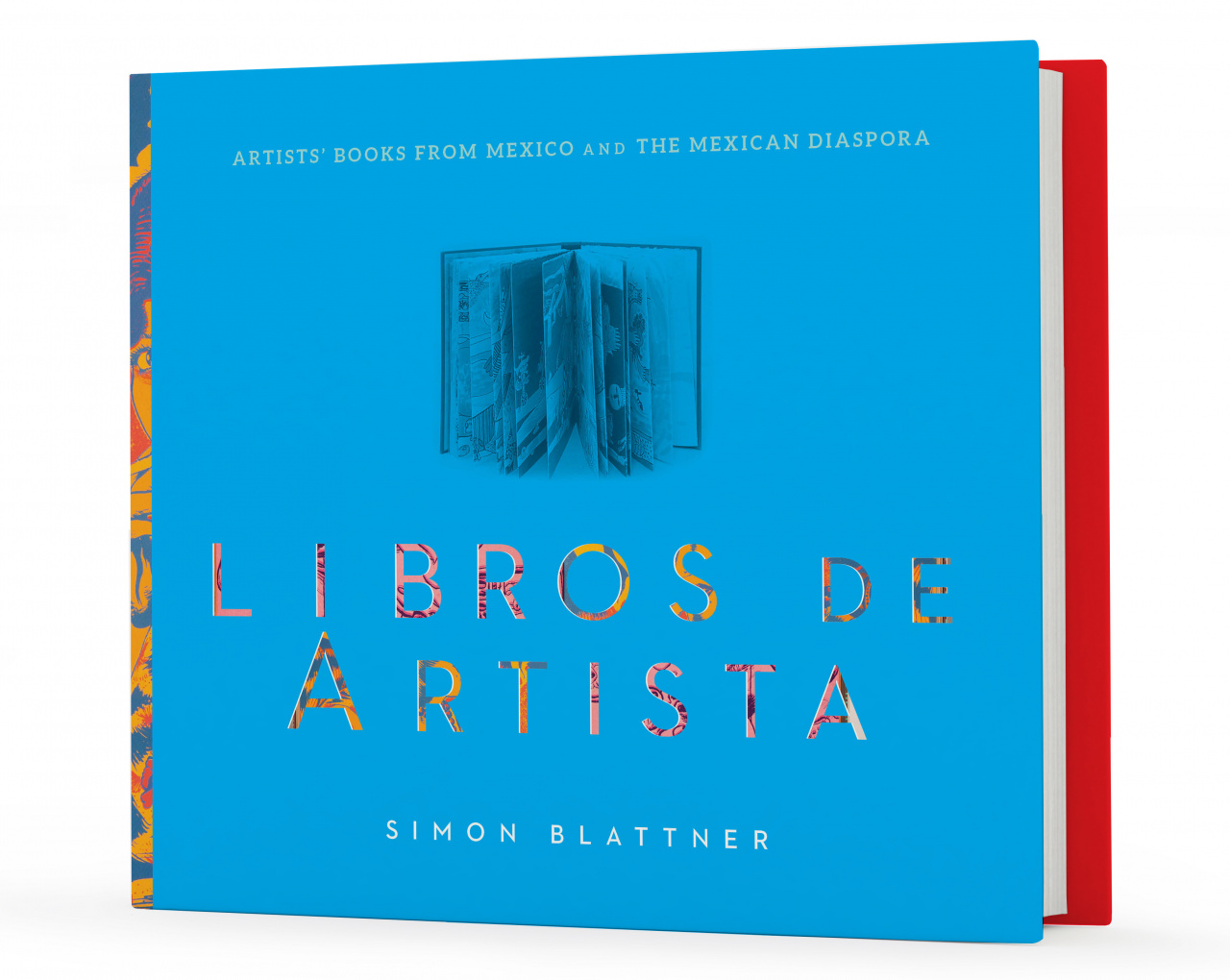 LIBROS DE ARTISTA: Artists' Books from Mexico and the Mexican Diaspora
BY SIMON BLATTNER
Take a journey with Simon Blattner in his newly released book! Blattner tells the story of how he came to love handmade paper, printing, and artist books. He describes how he discovered the robust Artists' Book scene of Mexico and his own life adventure.

Included in the book are brilliant photographs of 15 unique contemporary Artists' Books and a compelling forward by artist and Stanford University Professor, Enrique Chagoya. Libros de Artista is bilingual in English and Spanish and is a powerful look at the most exciting hand-made art books in the world today.
Libros de Artista can be purchased directly from us or at these locations:

To purchase directly from us please
Or you can purchase directly from Amazon.com
Praise for Libros de Artista
"What is most to be treasured, art or books? The answer could be artists' books, and probably no-one knows them and loves them more than Simon Blattner. Libros de Artista is that knowledge and love made manifest."

- Stanley A.
"Simon I love your story, I read it twice, it's just such an easy swift an important read. My greatest wish is that I had read it before I went to your show. It would've made all the difference in the world. And I already loved your show. Wonderful book. You're a wonderful person. And you write with total ease and grace."

- Hank M.
I just finished reading—from cover to cover- Libros de Artista and what a gift it is! Simon, I loved reading your story about how it all came to be. It is just beautiful. Thank you for doing it... Both the design and the photographs were brilliant...the idea was cool and creative and unusual and the execution was truly masterful. Congratulations!

- Kate E.

What is an artist book / libro de artista?
Not sure what an artist book is? Here's Simon's short answer:
Of all the questions that I have received regarding art, "What is an artist book?" is the most asked. There are many answers to that question but I think I have a simple answer. It is whatever the maker of the book wants it to be.

In general artist books are some combination of art and words but often no words are included. The artist's creativity shows through in the message that is delivered by the scene that is created and often by the words that accompany the art. The story is meant to tell itself but it is not often easy to translate. Many artist's books are small editions or one of a kind but they may also be published in significant larger editions. I always look for the beauty of the art and the paper that is used as well as the binding. I also look closely how it is printed. But, beauty is in the eye of the beholder. I have never met an Artist who did not want to make an Artist Book.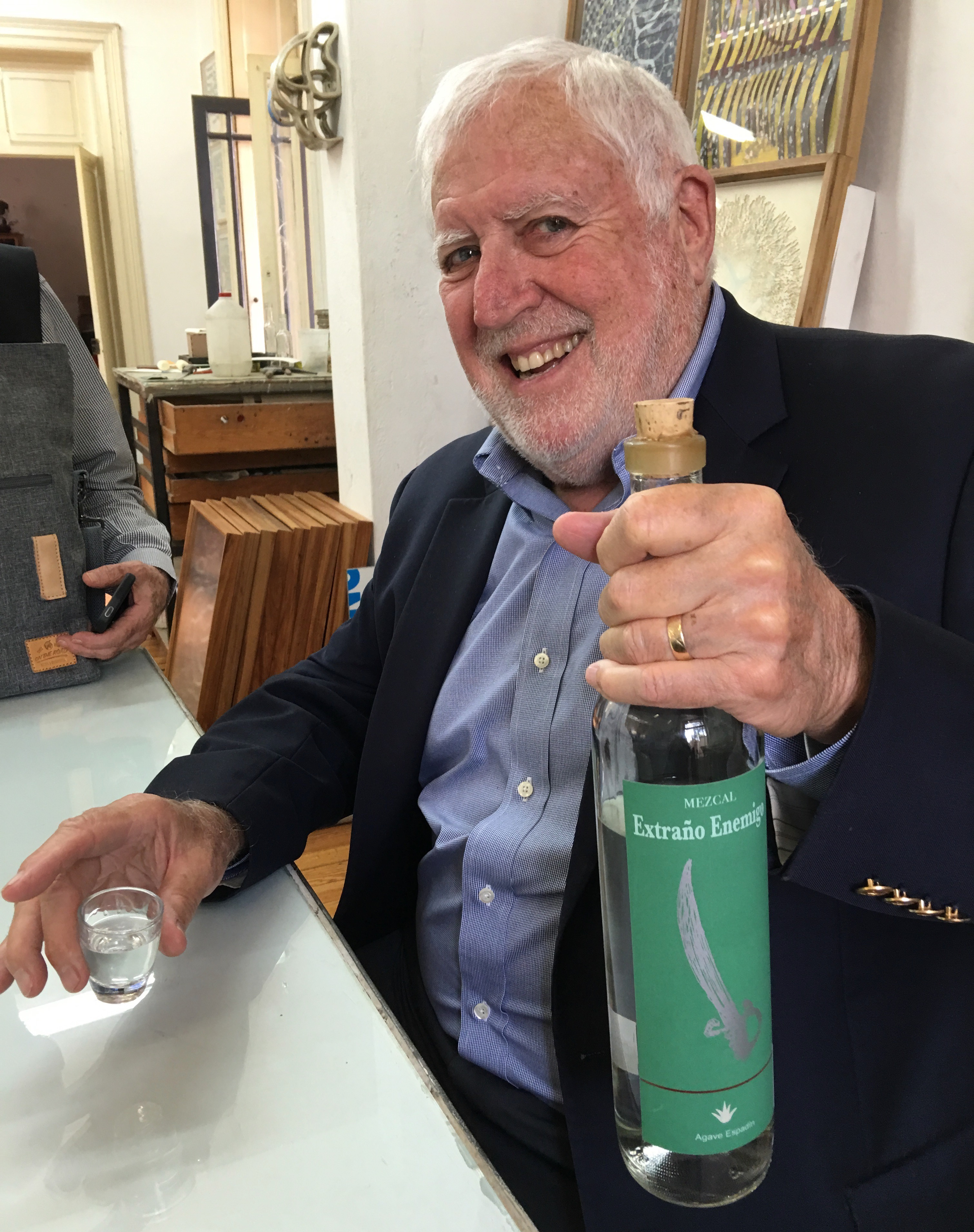 About the Author

Simon J. Blattner established Eastside Editions, a fine arts print studio and publisher, in 2000. The studio, which ceased printing in 2008, specialized in etchings printed on both handmade and mouldmade paper. The purpose of the studio was to print the work of emerging and mid-career Bay Area artists. Blattner dedicated much of his time to the studio, where he also published several handmade books now in the rare book collections of Stanford University and St. Mary's College as well as several major private book collections. Blattner made the paper used for these small edition print runs. He is the current owner of the Eastside Editions print archive.
Blattner apprenticed in handmade papermaking at
Magnolia Editions in Oakland, California, from 1985 to 1990. He was appointed to the Board of Trustees of
California College of the Arts in 1994 and served as Chair of the Board of Trustees from 2002-2005.
From September to November of 2005, Blattner was a visiting scholar at the
American Academy in Rome, where he researched the history of paper from papyrus to the beginnings of Asian and Western papers. While in Rome he taught papermaking at
Temple University.
Between 2009 and 2017 Blattner curated three exhibitions for the Sonoma Valley Museum of Art: Rebound: A Survey of Contemporary California Artist Books in 2011,
The Art of Handmade Paper in 2012, and
Libros de Artista: Artists' Books from Mexico and the Mexican Diaspora in 2018.
Mr. Blattner earned his BA in political science from Northwestern University. In 1999 he received the Northwestern Alumni Association Award of Merit presented to alumni who "have distinguished themselves in their particular professions or fields of endeavor in such a way as to reflect credit on their alma mater."
Mr. Blattner is a former board member of Sonoma Valley Museum of Art and sits on the advisory board of Hand Papermaking. He lives in Sonoma with his wife, Kimberly.
Learn more about the
Libros de Artista

art exhibition on the Web



Sonoma Index-Tribune
Squarecylinder review
Sign up for upcoming events and updates